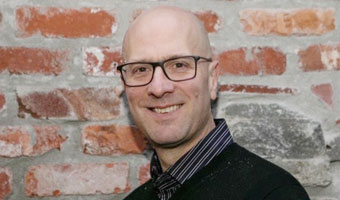 08 May

Starting Up a Technology Company – the Lifeguard Digital Health Story

The founder of Lifeguard Digital Health, Jeff Hardy, was inspired to create the company after he became close to a young man named Evan who had a long struggle with addiction. Evan died of an accidental overdose after he was "clean" for months, leaving a gaping hole in the lives of those he met, including Jeff.

Jeff wanted to make sure Evan's death wasn't in vain by finding a way to help other people like him. He applied his decades of successful business and entrepreneurial skills to the task, hiring one of the best developers to help him create the platform and design an application that would connect people directly to emergency services if they overdosed. Evan's death taught him that mere minutes can mean the difference between life and death.

After attending E-Comm 9-1-1 in 2017 to see if his idea would work with their technology, their experts suggested Jeff work directly with British Columbia Emergency Health Services (BCEHS). Armed with the technical specifications needed to connect directly to 9-1-1, and with the insight and experience from BCEHS, Jeff and his developer kept tuning up their app to address every challenge thrown at them.

As a result, Lifeguard App gets help to people faster by putting those who use drugs in the centre of the equation – especially important because 89% of those who die from overdoses are alone at the time. Lifeguard App addresses the issue of timely intervention even when no one else is around. Lifeguard Digital Health and the health authorities with whom it works have already documented scores of lives saved because of Lifeguard App.

Those who have come in contact with Jeff's urgent, forthright style of communication feel that, even if only one life is saved, it is worthwhile. His enthusiasm and passion have been contagious enough to convince others to buy in to the vision and invest in the company.

Now that it has been tried, tested, and proven effective, Lifeguard Digital Health and its partnering health authorities are gearing up to roll out the mobile application province-wide in order to get help directly in the hands of those who need it the most. The timing of the release will ensure those at risk of overdoses are not overlooked in the midst of the Covid-19 pandemic.